In all of the contests that I have entered (which, well, haven't been many), I have not won...until this month! Rebecca Caridad, who writes the blog Manzanita, sponsored a giveaway from Barnacle Bags. I have been eyeing these bags for a while. I think I first stumbled upon Lissa's blog from Pinterest. I soon fell in love with her pictures and stories about her small island life off the coast of Washington. Then I checked her store. Perhaps it's the Alaska nostalgia in me, but I fell in love with them right away, especially the roll top bags. I also have a love for shoulder bags, and the shop didn't disappoint then either. Plus, Manzanita's giveaway featured one of the shoulder bags. How awesome is this?? I am very thrilled to win the bag below.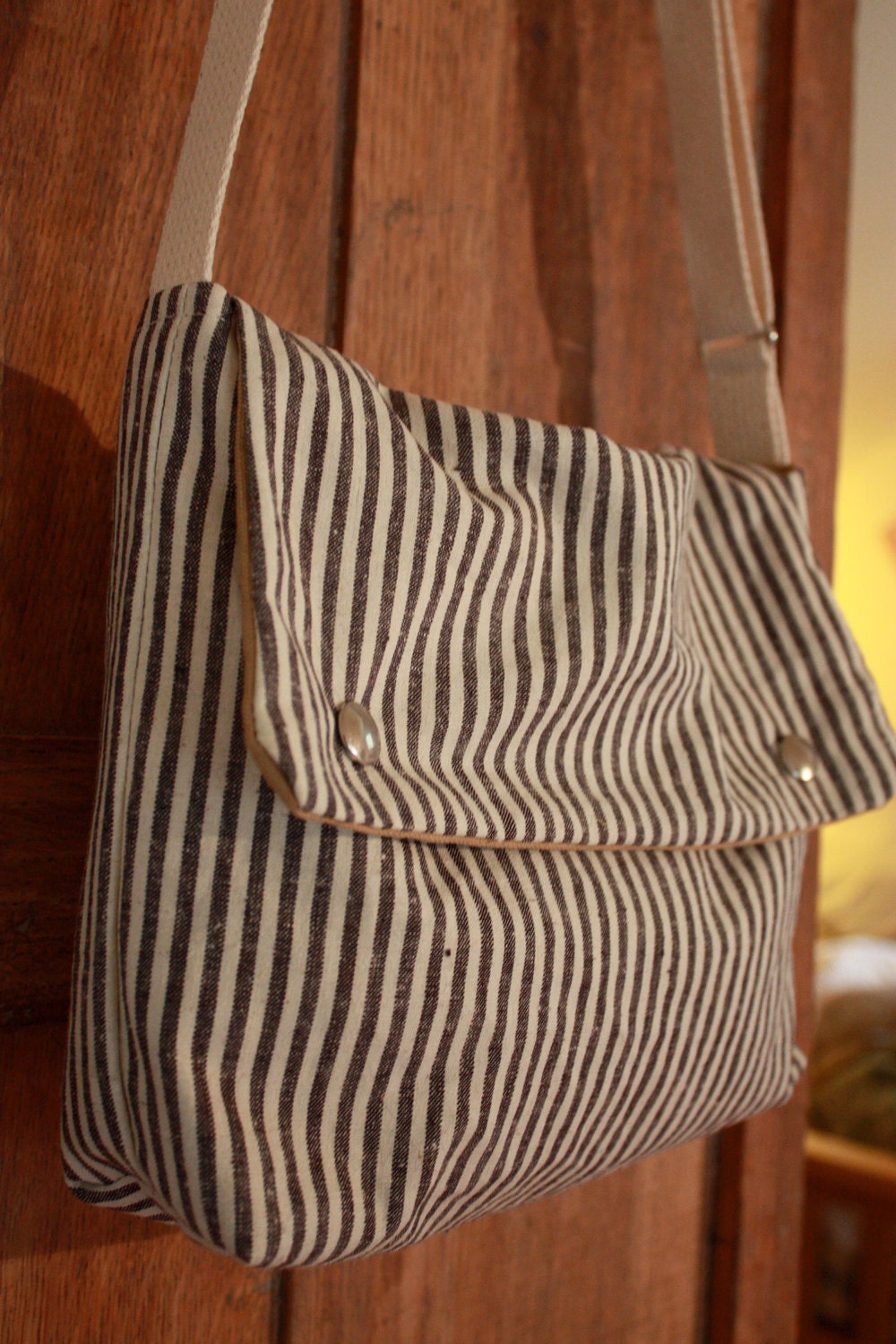 I cannot wait for this striped bag to come to my home. I will post again once I receive my bag. You too can have a bag in your home! Currently, Lissa is
having a sale at her shop
. Using the code HAPPYSPRING, you can save 20% off on select bags. Head over and check them out! I currently have my eye on
this one
.